Sidite Joins Tongxiang INEM and The Opening Celebr
---
On 26, Nov., the INEM(International New Energy Market) Expansion Seminar Inauguration was hold in Tongxiang, organized by Zhejiang Economy and Informatization Working Committee. At the same time, Sidite's international direct-sale store in INEM opens to public officially.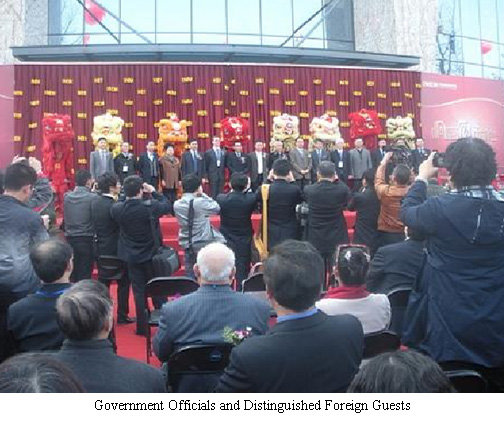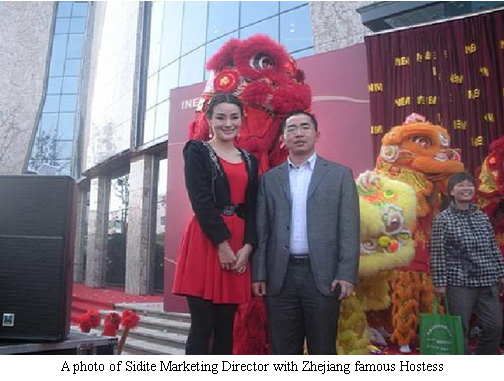 It's a milestone for Sidite to enter into INEM. For recent years, Sidite's internatianl trade expanded to five continents, extending to Europe, North America, South America, Africa, Austrilia, Southeast Asia and so on, almost every conner in the world. Meanwhile, products range of Sidite enlarges from sole solar water heater stand-alone to large solar hot water project.
Sidite's direct-sale store in INEM takes an area of over 150 sqm, mainly exhibiting stand-alones and project model. Besides, Sidite also detruded villa split solar hot water system, providing more qualitied solar hot water service and integrating with any architecture in a better way.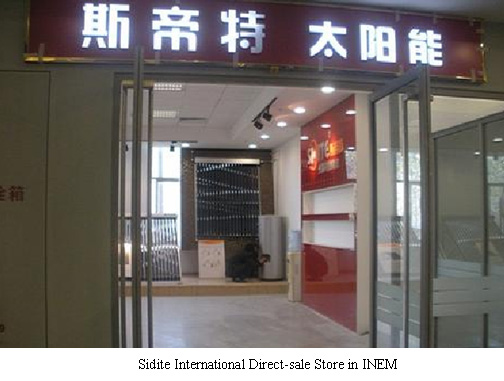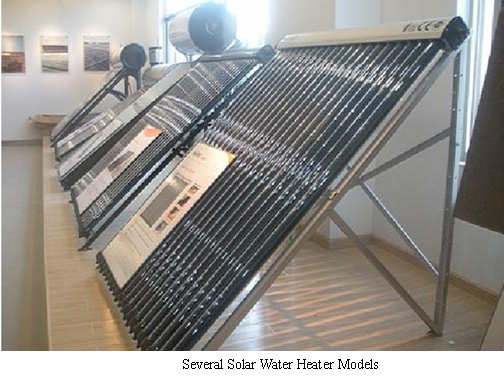 With the great help of professional specialists and leaders, Sidite makes a great improvement in recent years. At the INEM opening celebration, a lot of leaders from various kinds of industries visited Sidite Exhibition hall, and interchanged with Sidite personnels, as well advised us to improve professional level and skill and ensure the quality of products.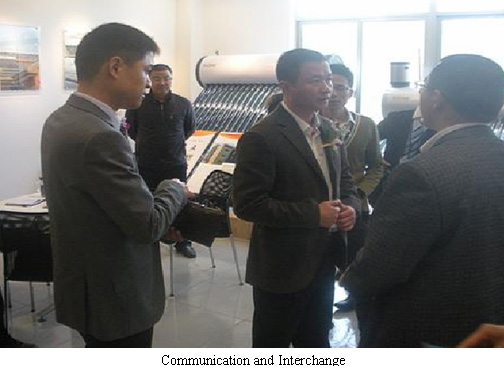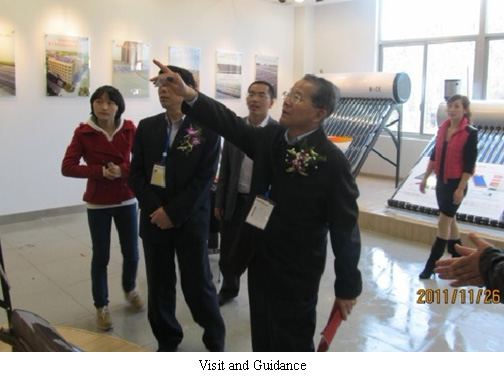 Extended Reading:
Global Solar Energy Products Purchasing Center----Tongxiang INEM(International New Energy Market) mainly build an integrated new energy B2B platform, which ranges from trade to techniques to trainning to conference to exhibition and serves manufactures, distributors and purchasers. This platform enhances the communication and cooperation among international new energy industry, and open a window to the whole world.
Except fot the entity trade platform, INEM takes a lot of efforts to run a professional new energy B2B e-platform, the only one in the globe, working begin on 26,Nov, as well. Through the platform, INEM gains the perfect on/off-line combination, builds a comprehensive mutiple- characteristic solar energy products business platform, integrating trade, management with promotion and other services, provide solar energy industry with accurate visualized web service.
INEM platform devotes to build a brige among distributors, purchasers and manufactures, supplys enterprises with techniques, policies, trade, talents and fund, etc. It pushes the enhancement of all these enterprises, and attracts the attention of global purchasers to expand the global market and enlarge the foreign trade share of involved enterprises.